Founded in 2011, the D-Blaze Entertainment was established by Hrh Prince Tade Olusile DBE to recognise the outstanding achievements of artists who perform music in genres ranging from Gospel, Jazz, RnB, Soul, Reggae to Hip Hop. D-blaze aspires to play an instrumental role in elevating Afrobeats and African culture to mainstream popular status in the UK.
D-blaze entertainment has increasingly grown in the music entertainment industry by obtaining support in a huge variety of genres not just at the annual Awards but all year round through a series of other initiatives.
Recognition
D-blaze entertainment hosts a number of events throughout the year to acknowledge, recognise and reward artists for their achievements in African music as well as champion new talent and provide a platform for emerging artists.
The annual D-Blaze Awards aims to be one of the most televised music shows in the world and showcase the best British and international African home-grown talent.
Being in recent businesses, D-blaze birthplace is originally Hackney East London which boast an incredible array of musical talent. Hosted events at venues such as the London 02 centre and Stratford town centre These shows have attracted large audiences at each events. Artists such as
Bee bee, Carol Jiani, Mystiroe, Deoba Autentic, Abiola Lewu and X2 have all performed at these venues.
Inspiration & Education
Over 15 million people in the UK have an interest in urban music, and D-blaze aims to provide entertainment and inspiration for up and coming artists by offering management, news around the industry and upcoming events. Also continuously providing regular content in the form of interviews, acoustic sessions and many more.
Partner Facilitation
D-blaze works closely with partners to support the newest musical talent both in the UK and internationally. Key supporters of D-blaze have included Ben TV to Nollywood TV, Olu Olu, Obaseki Solicitor etc and many more.
CEO - Prince Tade Olusile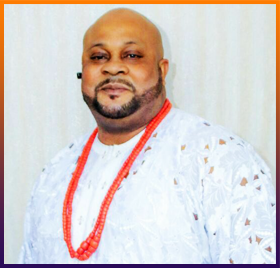 Hrh Prince Tade Olusile, born in Ibadan to the Royal Family of Olusile of Ijebu- Ode, Ogun state of Nigeria.
Prince Tade is the CEO of D-Blaze Entertainment UK, PGRAE Awards UK and CEO Perfect Mossion Ltd.
He manages Nollywood movie celebrities and signs up musical artists and ever in search of new and upcoming talents in the Entertainment world.
Prince Tade has the love for the Entertainment world thereby making him bring out the talent of acting in him as he has acted in some UK Nollywood movies recently.
In 2014 Hrh Prince Tade Olusile was Honorary Fellow Institute of Information Management ( HFIIM )
Prince Tade has devoted his time to bring a change in the world of entertainment and over the years his passion has been established and recognized by major event organizers in the UK and with his devotion, there has been a tremendous turn around in the entertainment world in the UK.
Happily married and blessed with lovely children.